On May 30, Jiangyong County held a plant protection UAV flight defense operation site observation training meeting. At the meeting, the technical points of plant protection UAV flight defense operations were taught, the demonstration video of plant protection UAV operation was watched, and the application prospects of plant protection UAV in the control of fruit tree diseases and insect pests were learned. Major growers, citrus professional cooperatives, persons in charge of citrus bases, etc. all participated in this training meeting.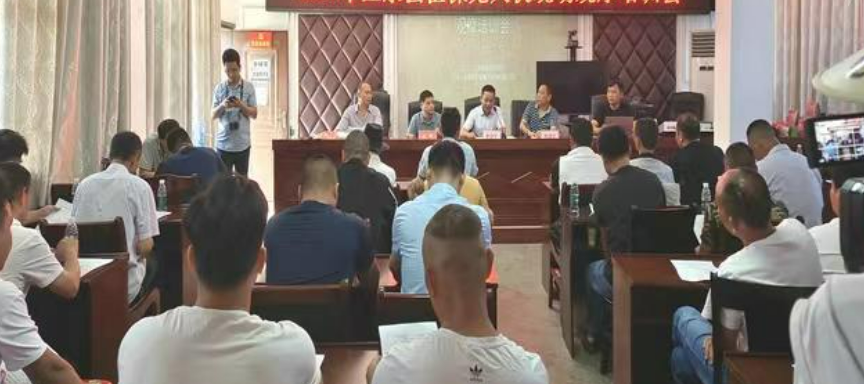 After the meeting, the organization went to the citrus base of Tuanjie Village, Xiaopu Town to conduct a live demonstration of the plant protection UAV flying defense operation, so that the large citrus growers and cooperative members had a clearer and more intuitive understanding of the plant protection UAV flying defense operation method and spreading effect know.
The on-site operation demonstration also let everyone know more clearly: the work efficiency of a plant protection drone is many times higher than that of traditional manual work.
It is currently in a critical period for fruit trees to bear fruit. With the temperature gradually rising and rainfall increasing, the high temperature and high humidity climate can easily lead to the occurrence of major pests and diseases such as spider mites, and the use of plant protection drones to carry out aerial pest control operations on orchards, It not only greatly improves the work efficiency, but also makes the fruit trees more evenly sprayed with pesticides, and the control effect is also greatly improved, which greatly reduces labor costs and water consumption, not only improves the utilization rate of pesticides, but also promotes the quality and efficiency of citrus production.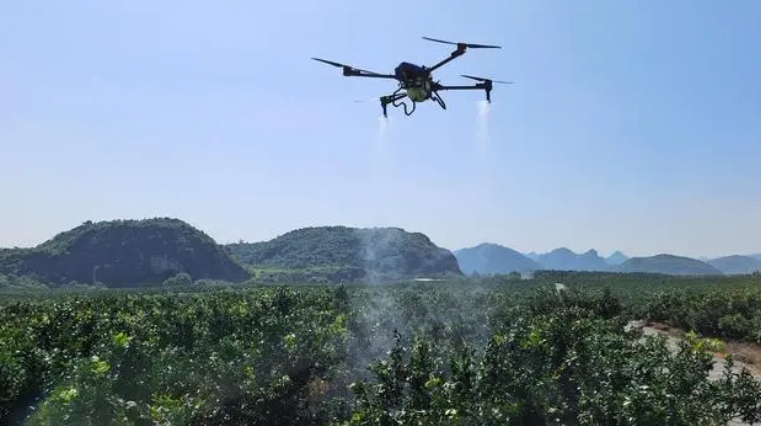 Picture: 50L Plant Protection Drone
In recent years, in order to actively respond to the concept of green environmental protection advocated by the country and reduce the environmental damage caused by pesticides, Jiangyong County has continued to make efforts to increase the promotion of green pest control technology. Since the introduction of the first plant protection drone in 2016, It already has 66 sets of plant protection drones, with an annual operating area of more than 500,000 mu. We will further increase the promotion of plant protection drones in the prevention and control of economic crop diseases and insect pests such as citrus, continuously improve the level of agricultural technology services, and make every effort to ensure the sustainable and healthy development of Jiangyong's citrus industry.
Technology changes life! MANHOPE will continue to adhere to the business philosophy of "quality assurance, honesty and trustworthiness" to provide consumers with high-quality and reliable agricultural drones.