The plant protection UAV has low operating height, small drift, can hover in the air, and does not need a special take-off and landing airport. The downward airflow generated by the rotor of the plant protection UAV helps to increase the penetration of fog on crops and has a high control effect. advantage. It is mainly composed of a flying platform (fixed wing, helicopter, multi-axis aircraft), navigation flight control and spraying mechanism, and the spraying operation is realized through artificial ground remote control or navigation flight control. The above is a brief introduction to the operating principle of the plant protection drone.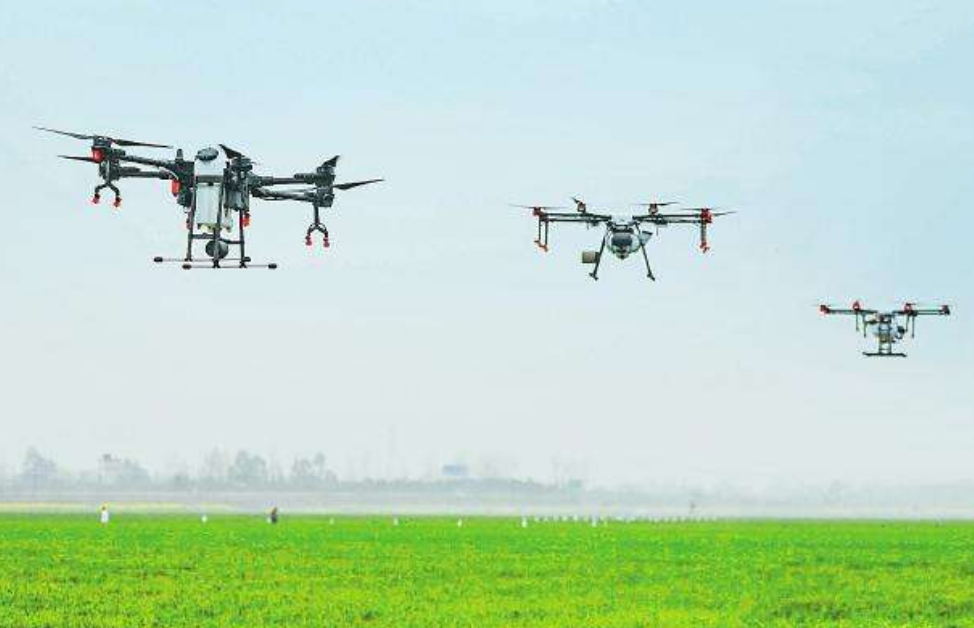 1. Flying platform: The flying platform of plant protection UAV can be fixed wing, helicopter or multi-axis aircraft. Each type of flying platform has different characteristics and applicable scenarios. Fixed-wing UAVs usually have long endurance and high-speed flight capabilities, and are suitable for plant protection operations on large-scale farmland. Helicopter UAVs have vertical take-off and landing capabilities and hovering capabilities, which are suitable for operations on complex terrain and narrow spaces. Multi-axis aircraft has flexible flight maneuverability and is suitable for spraying small-area farmland and small crops.
2. Navigation and flight control system: The plant protection UAV is equipped with advanced navigation and flight control system, which is used to realize the stable flight and precise control of the UAV. This system typically includes an inertial navigation system (accelerometers, gyroscopes, magnetometers), a global positioning system (GPS), and attitude sensors to provide position orientation, altitude control, and attitude stabilization.
3. Spraying mechanism: The plant protection drone is equipped with a special spraying mechanism for spraying pesticides or fertilizers. Sprinkler mechanisms include components such as liquid storage tanks, pump systems, and nozzles. Pesticides or fertilizers are stored in the drone's liquid storage tanks, which are sent to the nozzles through a pump system, and then sprayed onto the crops with the right pressure and spray pattern.
4. Remote control system or automatic navigation system: Plant protection drones can be operated by artificial ground remote control or automatic navigation system. Artificial ground remote control can be used by the operator to control and monitor the UAV in real time through the remote control. The automatic navigation system can preset the route and operation parameters, and the UAV performs autonomous flight and spraying operations according to the preset paths and parameters.
Features:
1. High-efficiency brushless motor is used as power, and the vibration of the body is small. It can be equipped with precision instruments, and the spraying of pesticides is more accurate;
2. The terrain requirements are low, and the operation is not restricted by altitude, in high-altitude areas such as Tibet and Xinjiang;
3. Short take-off adjustment, high efficiency and high attendance rate;
4. Environmental protection, no waste gas, in line with national requirements for energy conservation, environmental protection and green organic agriculture development;
5. Easy maintenance, low cost of use and maintenance;
6. The overall size is small, light in weight and easy to carry;
7. Provide power guarantee for agricultural drones;
8. It has the functions of real-time image transmission and posture real-time monitoring;
9. The spraying device has a self-stabilizing function to ensure that the spraying is always vertical to the ground;