Mini corn seeder is a convenient and efficient planting tool, which is widely used in agricultural production field.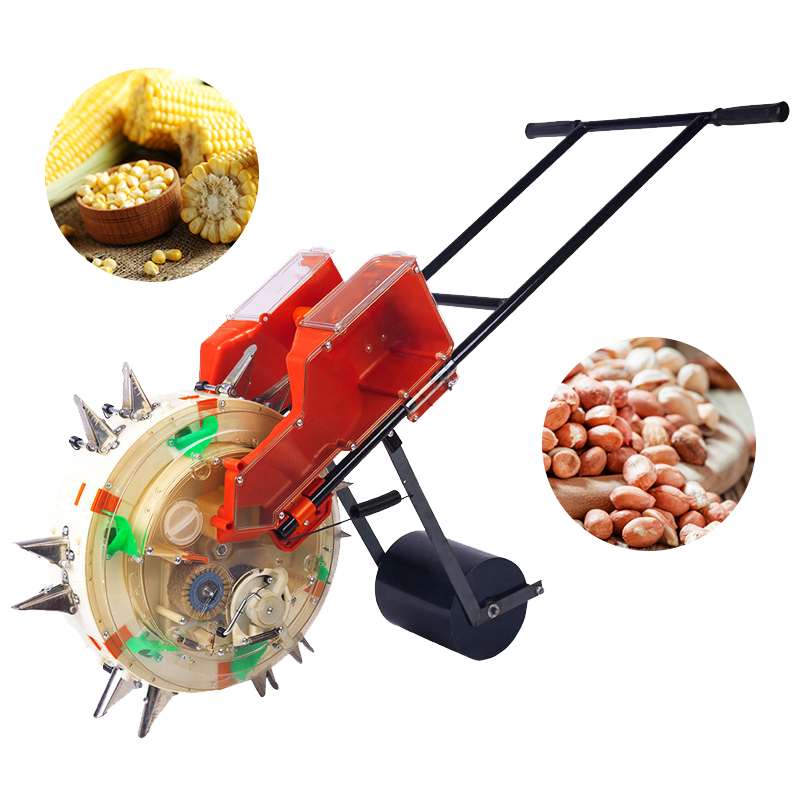 Characteristics of mini corn planter
Compared with the traditional manual planting method, the biggest characteristic of mini corn planter is automation and high efficiency. It can remove sod and weeds, ditching, seeding and covering ditches and other steps are completed automatically, thus greatly improving the efficiency of seeding. In addition, mini corn seeder is convenient to carry, easy to operate, save time and labor characteristics, is an important helper of farmers.
The purpose of mini corn planter
The mini maize seeder is widely used in the planting field with its precise sowing mode and efficient planting method. It can be well used in corn, soybean, peanut, sesame and other crops sowing work. At the same time, corn seeder can also improve the quality and yield of crops, and reduce the labor intensity and time cost of farmers in the process of planting and harvesting, so that agricultural production is more efficient, fast and efficient.
Advantages of mini corn planter
Compared with traditional planting methods, small corn planters have the following major advantages.
Automatic sowing tools directly shorten the planting time of farmers, improve the survival rate and yield of crops.
Mini corn seeder adopts machine precision measurement, which can ensure that the spacing and depth of each seed are uniform.
The use of mini corn seeder can reduce labor costs, reduce seed waste, improve efficiency, so as to save the cost and time of farmers.
Mini corn seeder small size, light weight, very convenient to carry, operation is also very convenient, simple, do not need too many skills.
Precautions for small corn planter
In the process of using small corn planters, farmers also need to pay attention to the following points.
1. mini corn seeder should be used when the land humidity is appropriate;
2. If obstacles such as hard rock are encountered, the machine should be shut down immediately;
3. Regular maintenance of mini corn seeder to ensure the safety and stability of the machine;
4. Follow the use method of mini corn seeder, keep focus on operation, ensure safe use and avoid accidents.
Conclusion
Overall, the mini corn drill has played a very important role in the planting field. By using this planting tool, farmers can quickly and efficiently finish the planting of crops, greatly improving the efficiency and quality of agricultural production. 
Manhope provides the agricultural machines to the whole world, helps them to improve the efficient, decrease the labor costs. Our main products include mulch tiller, harvester, walking tractor, drone, etc., covering many aspects of agricultural production. With professional saler and perfect after-sale service, the company is able to provide customers with high quality and efficient agricultural machinery products and services. If you are interested in us, please contact us now!