Suzhou ManHope Import And Export Co., Ltd.
Name:Susan
Department:Sales Department
Position:Sales Director
E-Mail:rehow_susan@163.com
TEL:0512-65093910
Address:NO.9 Xingwu Road,Wuzhong District,Suzhou City,Jiangsu Province,China
Product Description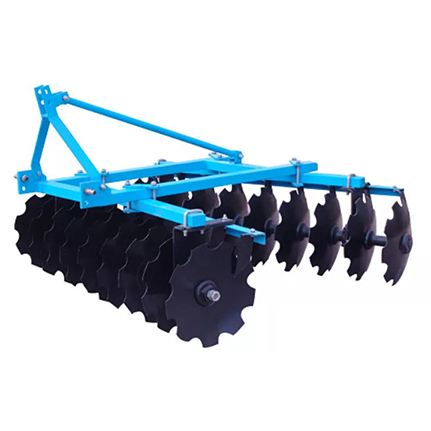 Brief Introduction
1.Disc harrow is mainly applicable to clean the crop residue before tillage, break the hardened a break the hardened soil and return the chopped straw to the soil, and also can crash the soil after tillage and level the land.
2.It can be used as tillage machine instead of plow on the cultivated land. With the efficient productivity, reasonable utilization of the power, great ability of cutting and shattering the soil , the soil surface is smooth and loosening after harrowing.
3.It is well suitable for heavy clay soil, waste land and weedy field as well.
Parameter
Model

 

TDH-1.1

TDH-1.3

TDH-1.5

TDH-1.7

TDH-1.9

TDH-2.3

Width of cut (mm)

 

1100

1300

1500

1700

1900

2300

Depth of cut (mm)

 

120

Quantity of disc

12

14

16

18

20

24

Weight (kg)

200

220

240

260

310

360

Tractor power(hp)

 

15

18

25

40

50

60

Mounted cat

Cat I Three point mounted

Cat II Three point mounted